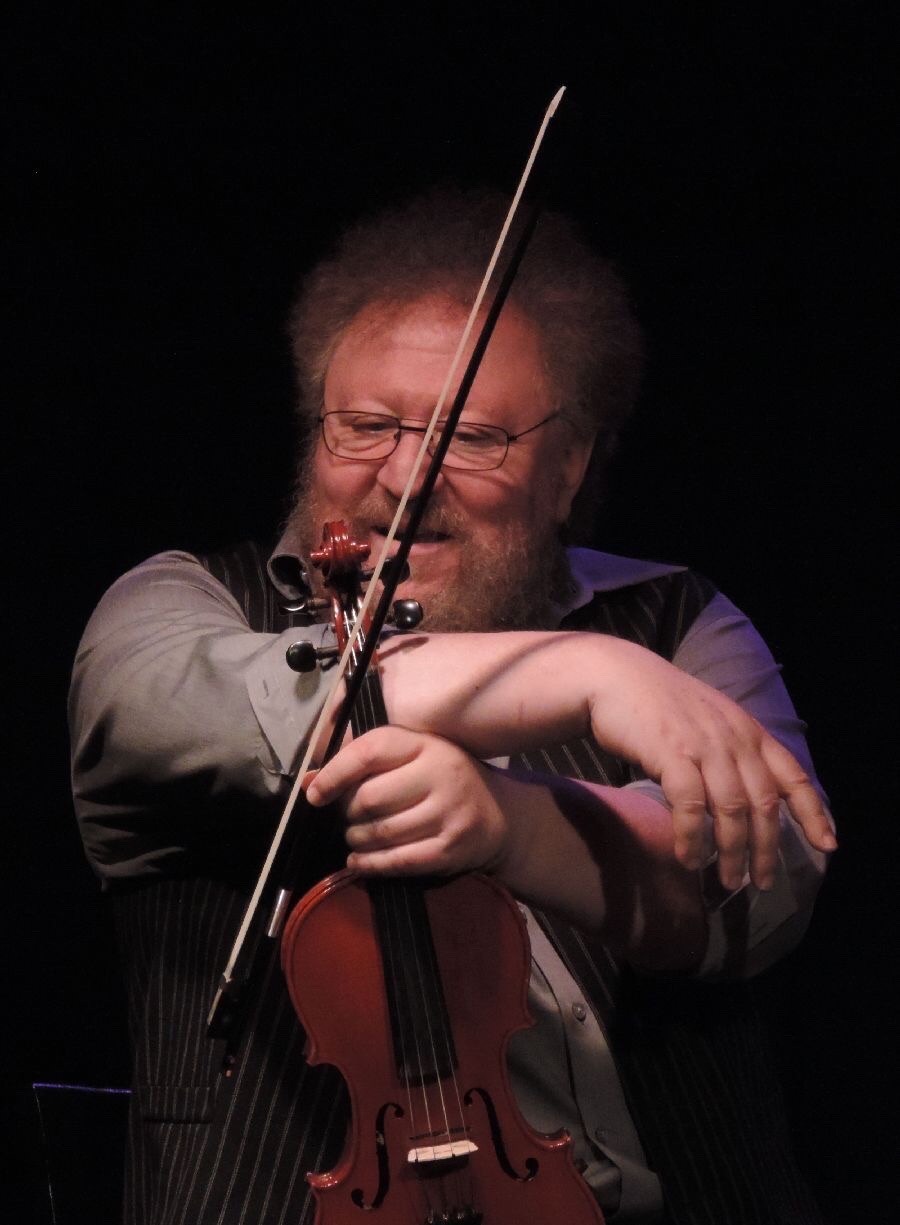 Musicians

Notes From the Road - by Alex Gordez and Arkadiy Gips has been selected as the Best CD of the Year in the Indie Acoustic Project's "Best CDs of 2016" Awards Acoustic Jazz category.

Arkadiy Gips and Alex Gordez perform at Columbus FOX28

The artistic and biographical backgrounds of Mikhail Popov and Arkadiy Gips have a great deal in common. Both embarked upon their musical careersas children, attended the best music schools in the former Soviet Union, and emigrated to the United States in the early 1990s. Most importanly,they share a deep love of Jewish music. "Mikhail and Arkadiy are klezmorim in the truest sense of the word,"noted cantor Jack Chomsky of Congregation Tifereth Israel in Columbus, OH."The word klezmer is really two words: Klei zemer- vessels of music. The useof this term dates to the Middle ages, referring to itinerant musicians fulfilling the artistic and cultural needs of the Jewish community of Europe. They were noted for their performance of popular music of Jewish and non-Jewish peoples, for their great instrumental skills and for their talents of improvisation."In their arrangements, Mikhail and Arkadiy chose well-known melodies as a starting point, then subject them to different and sometimes unexpected stylistic transformations. More than the dialogue between the piano and violin, there is a relationship built between the song's origins and a new instrumental interpretation.
American Gypsy

Internationally recognized 12-string guitarist/composer Neil Jacobs, violinist Arkadiy Gips, and award-winning bassist, Steven Fox (not pictured) form this exciting high-energy trio. This highly acclaimed new ensemble transforms Gypsy, Jazz, and World Folk into intriguing new American Music. American Gypsy has thrilled and mesmerized audiences across the United States and Europe. Both Neil Jacobs and Arkadiy Gips have a history of performing and traveling with the Gypsies of Europe. Neil resided and studied with Gypsies of Spain from 1994-1996, and Arkadiy traveled with a Gypsy group from Bulgaria in the 80's. Both Arkadiy and Neil have extensive knowledge of Balkan and Slavic folk music and have performed with and composed for the internationally acclaimed group Zivili on numerous occasions. One particularly memorable journey brought them to the Balkans in the early 90's. Here they performied in refugee camps for war victims throughout the Balkan states culminating in a major concert in the war-ravaged center of Sarajevo. Steven Fox (not pictured) is a graduate of Ohio State University where he earned his degree in double bass performance. His musical expertise includes everything from Bluegrass to African music and beyond. "American Gypsy's" debut CD has been nominated for the American Independent Music Award's, "Album of the Year"! The judges are comprised of established artists including; Tom Waits, Yolanda Adams, Ricky Skaggs, Tina Weymouth, Meshell Ndegeocello, Arturo Sandoval, Mitchell Froom, Kelly Willis, Wilson Pickett, Victoria Williams, Don Byron, Bobby Rush, Jim Lauderdale, and George Duke.

Arkidiy, Cheri & Mikhail

This versatile ensemble consists of three talented musicians. Violinist Arkadiy Gips, flutist Cheri Papier is a native Ohioan who treats audiences to her "family of flutes," ranging in size from piccolo to alto flute. She is a featured musician with various local performing groups, including Zivili, Koleinu (the Columbus Jewish Community Choir), The Sharyonim, and others. Pianist Mikhail Popov is a classically trained musician whose real love is jazz, bringing the ensemble's music to life with his impressive improvisational abilities.

Amazing Strings

The Amazing Strings trio includes violinist Arkadiy Gips, keyboardist/violinist Roman Zhuravlev and singer Lyudmila Smirnov.